Happy Hanukkah December 2- December 10
Penguins aren't the only animals with problems. . . . A second hilarious collaboration from picture-book superstars Lane Smith and Jory John!
The three of Hebrew letters of nun, hey, and shin used in the game Dreidel think they're not important and decide to hide the gimmels before Hanukkah. The dreidel maker and his apprentice can't find the gimmels the next day. While the gimmels are missing all the nuns, heys, and shins learn how important not just their letter is in the game of dreidel but that all of them are. They also learn how important the game was to children during the time of the Maccabees and that it is a game that is for both children and adults.
---
Powered by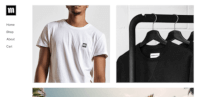 Create your own unique website with customizable templates.